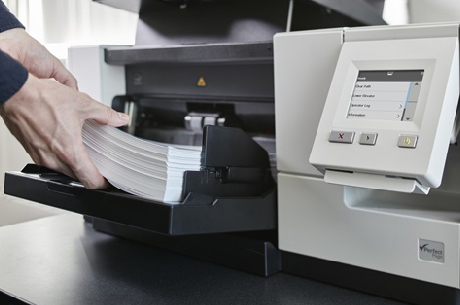 Banque Saudi Fransi, one of the leading banks in KSA with an aim to provide better services to its customers initiated this project to increase the availability and accessibility through electronic archiving & scanning, indexing and storing of all the customer related documents in its enterprise content management repository.
And provide a complete warehouse management services including fulfilling the retrieval requests from SAMA and bank departments.
Project Overview
The bank requires the vendor to provide the services for scanning and archiving of its historical and daily documents.
Samir Trading & Marketing Co. with its multi-disciplinary team executed the project by deploying its experienced manpower resources, high volume scanners, PC's and document and data capture solution.
Managing & Archiving of physical documents at bank warehouses and to fulfill all the requests of SAMA and bank internal departments.
The project includes following stages:
Barcoding of all the documents and boxes
Implementation of Physical Records Management Solution (Gimmal/Infolinx)
Scanning & Indexing of all backlog documents & Daily current incoming documents
Managing the archive at all the bank warehouses & meeting the daily requests of SAMA and other bank departments.
Secure Shredding of the documents which has completed the retention period